Jung Sun Kim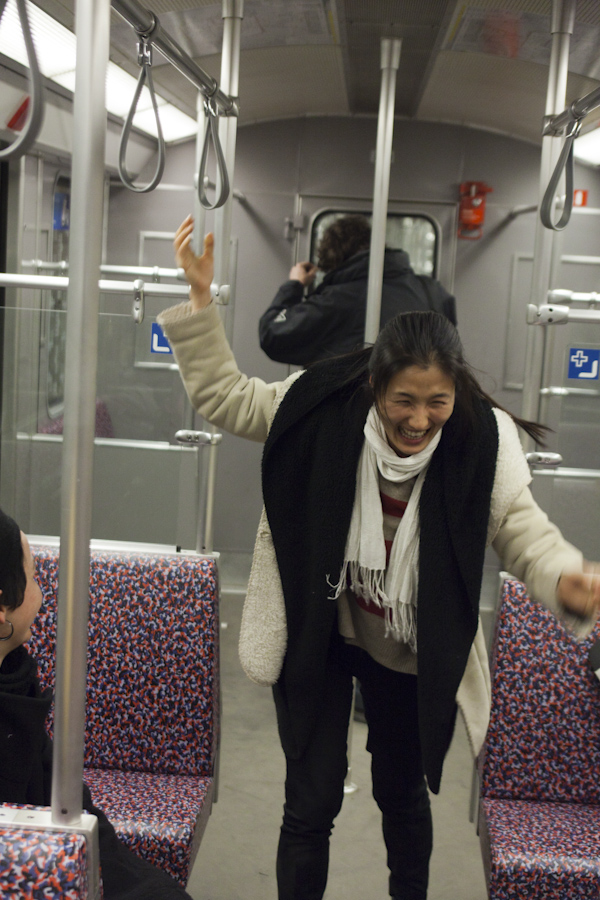 For english see below ………….
Jung Sun Kim (Choreographin, Taenzerin)
Geboren 1975 in Seoul Korea, in Berlin lebend.
Bereits mit 9 Jahren ist sie schon mit der traditionell koreanischen Tanztruppe 'Little Angels' in Japan, Taiwan und Russland als kultureller Botschafter Koreas aufgetreten. Außerdem tanzte sie bei der Eröffnungsfeier der Olympischen Spiele 1988 in Seoul. Jung Sun Kim studierte Koreanischen Tanz an der Ehwa Womans University in Seoul und Aufbaustudiengang "Choreographie" an der Korean National University of Arts (KNUA). Sie war Ensemblemitglied der 'Daegu City Dance Company' und der 'Ahn Eun-Me Dance Company'. Sie war die Choreographin von "Chuen Seang Yeon Bun" mit dem Ensemble der Korea National Opera. Häufig arbeitet sie zusammen mit Künstlern anderer Sparten (Theater, Oper, bildende Kunst, Performance, Musik usw.) und überschreitet dabei die Grenzen zwischen den Gattungen und lässt die Mitwirkenden immer an den Prozessen teilhaben, um neue Wege der gesamten Kunstproduktion zu entdecken. In diesem Interesse gründete sie Ende 2006 in Berlin das Sun Day Project.
English ………….
Jung Sun Kim(Choreographer, Dancer)
She started Korean traditional dance at the age of 9 years and performed with "Little Angels" throughout Europe and Asia. She studied Korean traditional dance and Contemporary dance at Ehwa Women's University(B.A), choreography at Korean National University of Arts (M.A). She worked as a dancer with "Daegu City Dance Company" , "Ahn Eun-Mi Dance Company" and choreographer with various theatre groups including "Korea National Opera". She is been exploring  every arts field to look for her own unique expression and researching korean traditional dance as a root of her dance.She is a founder of art platform, " Sun Day Project " and with this project she made collaborations with artists from other disciplines (theater, opera, visual arts, performance, etc).
Since 2007 she's been living in Berlin.